WELCOME
26 days ago
Hueneme Elementary School
Home of the Mighty Thunderbolts
April 2018
Welcome to April! Thank you to all of our staff, parents and students for the hard work that has been done so far this school year! Thank you to all of our stakeholders for completing the LCAP Survey. We appreciate your opinions, ideas and support!




We will be out for Spring Break until April 15. Classes will return on April 16 at regular time.




We are beginning our testing season. First we will have our grade 5 students taking the California Healthy Kids Survey. The results of this survey help us to make sure that we are doing all we can to create and maintain a safe and healthy learning environment for all of our students. Our grade 5 students will also take the physical fitness test. Our third grade students will experience taking our new Gifted and Talented Test (GATE) test toward the end of the month. Beginning after Spring Break, we have our California Science Test (CAST) and our California Assessment of Student Performance and Progress (CAASPP). Please watch for information about when each of these tests are given. Please make sure your child gets a good night's sleep and a good breakfast on those days.




Our main goal is to make sure our students are safe. Please talk with your students about what is and is not safe behavior. It is very important that we all feel safe and comfortable here at school so that our main focus is to learn.




All of our classroom rules fall into four main categories!

The most important rules to reinforce at home are:
* Keep hands, feet, body, and other objects to yourself!


* Listen to the adults on campus and follow instructions!* Do your work! * Behave in a safe way!


Please check out our entire website for information about things happening in our school! If you have suggestions for how we can make this an even better school, please let us know. Better yet, get involved in our parent program! "Many hands make light work!"


With something to think about and a WHOLE LOT of Thunderbolt PRIDE, see you all around campus!





Go Thunderbolts!

Dr. Martha S. Romero

Princ

ipal
INSPIRE -

EMPOWER -

THRIVE
TAKE A STAND. LEND A HAND. STOP BULLYING!
Treat EVERYONE with dignity and respect!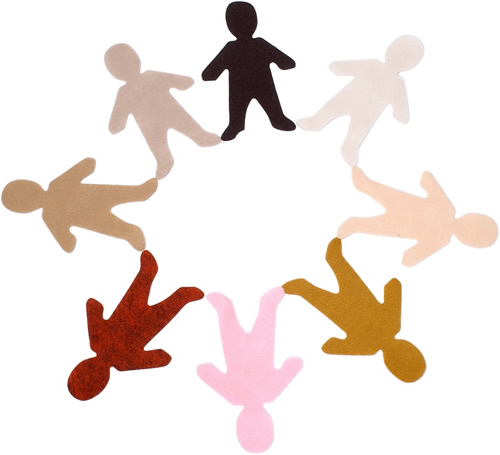 How to Resolve Conflict
12 months ago
A while back we had a wonderful assembly about conflict management for our students put on by Kaiser Permanente called "It's Stop Time!" The Kaiser Permanente performance group also came and talked with our parents about stress. It was called "One Minute!" The same message was delivered to our parents as it was to our students. Some of our upper graders even attended with our parents, which was wonderful! Our families learned that when they find themselves in a difficult situation that they should STOP, BREATHE (for One Minute!) and CHOOSE! As we are considering our choices, we should THINK before we speak or act! As we THINK, we ask ourselves:
Is it True or Trustworthy?
Is it Helpful?
Is it Inspiring or Important?
Is it Necessary?
Is it Kind?
If our CHOICE is not any of these, we should not say it or do it!

Title IX Regulations
about 1 hour ago
Hueneme Elementary School District
Every school district that receives federal funding is required to designate and/or adequately train at least one employee to coordinate the recipient's Title IX responsibilities. Title IX regulations also require the name and contact information of each Title IX Coordinator be made public by the educational institution. The Hueneme Elementary School District affirms its commitment to equality of opportunity for all individuals. This commitment requires that no discrimination shall occur regarding admission or access to, or treatment or employment in, any program and activity on the basis of age, race, color, national or ethnic origin, ancestry, citizenship, sex, gender, gender identity, sexual orientation, disability, medical condition, religion, or marital status.
Complaints alleging noncompliance with Title IX can be filed by utilizing the Uniform Complaint Procedures (UCP) as identified in California Code of Regulations, Title 5, Sections 4600 et. seq. and Hueneme Elementary School District Policy BP 1312.3 and should be directed to the Title IX Coordinator:
Raven Aipa
205 N. Ventura Rd.
Port Hueneme, CA 93041
Email: raipa@hueneme.org
Phone: 805-488-3588, ext. 9261