WELCOME
7 days ago
Hueneme Elementary School
Home of the Mighty Thunderbolts
September 2017
We have gotten off to a great start. The teachers are teaching! The students are learning! We are moving right along with our new school year!




Welcome to our new staff members:

Ms. Monica Sides, our new assistant principal

Ms. Heidi Childs, second grade teacher

Ms. Taylor Moore, second grade teacher

Ms. Atenea Benitez, third grade teacher




We look forward to working with these awesome ladies this year.




Our main goal is to make sure our students are safe. Please talk with your students about what is and is not safe behavior. It is very important that we all feel safe and comfortable here at school so that our main focus is to learn.

The most important rules to reinforce at home are:




* Keep hands, feet and body to yourself!

* Listen to the teacher and follow instructions!

* Do your work!

* Behave in a safe way!




All of our classroom rules fall into these four categories!




We are looking for new ways to promote our school and the great things happening here. Please make sure to come to our Back to School Night and see the great things happening at Hueneme Elementary. We have some wonderful new ideas for activities for our school and we want everyone to be involved. We look forward to seeing you at the Parent Meeting to hear all about it.




Our Back to School Night schedule is as follows:




Taco Dinner (sponsored by The Masons) 5:00 - 7:00 p.m.

Book Fair (Room 14) 5:00 - 7:00 p.m.

Parent Meeting (cafeteria) 5:15 - 5:30 p.m.

Classroom Visitations 5:30 - 5:50 p.m.

5:50 - 6:10 p.m.

6:10 - 6:30 p.m.




We hope that you will make every effort to be at our Parent Meeting. We want to try new things and make our school more awesome!

N

ote that we are trying something a little different with our classroom visitations this year so that parents who have multiple children in our school may be able to get to all classes without feeling like they missed something. The same presentation will begin at each time. We look forward to seeing you there.




Please check out our entire website for information about things happening in our school! If you have suggestions for how we can make this an even better school, please let us know. Better yet, get involved in our parent program! "Many hands make light work!"

With something to think about and a WHOLE LOT of Thunderbolt PRIDE, see you all around campus!





Go Thunderbolts!

Dr. Martha S. Romero

Princ

ipal
INSPIRE -

EMPOWER -

THRIVE
TAKE A STAND. LEND A HAND. STOP BULLYING!
Treat EVERYONE with dignity and respect!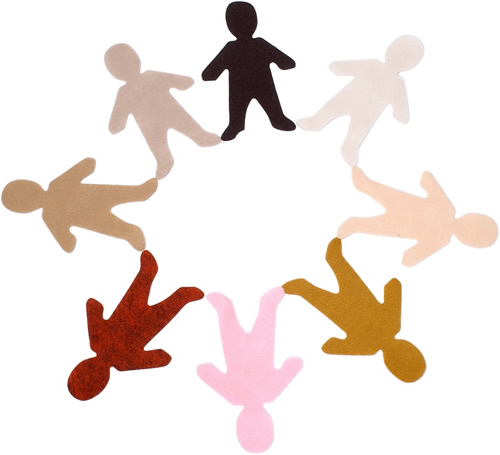 How to Resolve Conflict
5 months ago
A while back we had a wonderful assembly about conflict management for our students put on by Kaiser Permanente called "It's Stop Time!" The Kaiser Permanente performance group also came and talked with our parents about stress. It was called "One Minute!" The same message was delivered to our parents as it was to our students. Some of our upper graders even attended with our parents, which was wonderful! Our families learned that when they find themselves in a difficult situation that they should STOP, BREATHE (for One Minute!) and CHOOSE! As we are considering our choices, we should THINK before we speak or act! As we THINK, we ask ourselves:
Is it True or Trustworthy?
Is it Helpful?
Is it Inspiring or Important?
Is it Necessary?
Is it Kind?
If our CHOICE is not any of these, we should not say it or do it!

Title IX Information
11 days ago
Hueneme Elementary School District
Title IX of the Education Amendments of 1972 protects people from discrimination based on sex in education programs or activities which receive federal financial assistance. Anyone who believes there has been an act of discrimination on the basis of sex against any person or group in a program or activity that receives U.S. Dept. of Education financial assistance may file a complaint with the Office of Civil Rights under Title IX.
How to File A Complaint
https://www2.ed.gov/about/offices/list/ocr/docs/howto.html
Statute of Limitations
https://www2.ed.gov/about/offices/list/ocr/qa-complaints.html
How A Complaint Is Investigated
https://www2.ed.gov/about/offices/list/ocr/complaints-how.html
District Title IX Coordinator
Raven Aipa
205 N. Ventura Rd.
Port Hueneme, CA 93041
Email: raipa@hueneme.org
Phone: 805-488-3588, ext. 201
Contact Information for the Office of Civil Rights in California
San Francisco Office
Office for Civil Rights
U.S. Department of Education
50 United Nations Plaza
Mail Box 1200, Room 1545
San Francisco, CA 94102
Telephone: 415-486-5555
FAX: 415-486-5570; TDD: 800-877-8339 Email: ocr.sanfrancisco@ed.gov